Feliz en Vista Site Planen Vista Site Plan
Ground Floor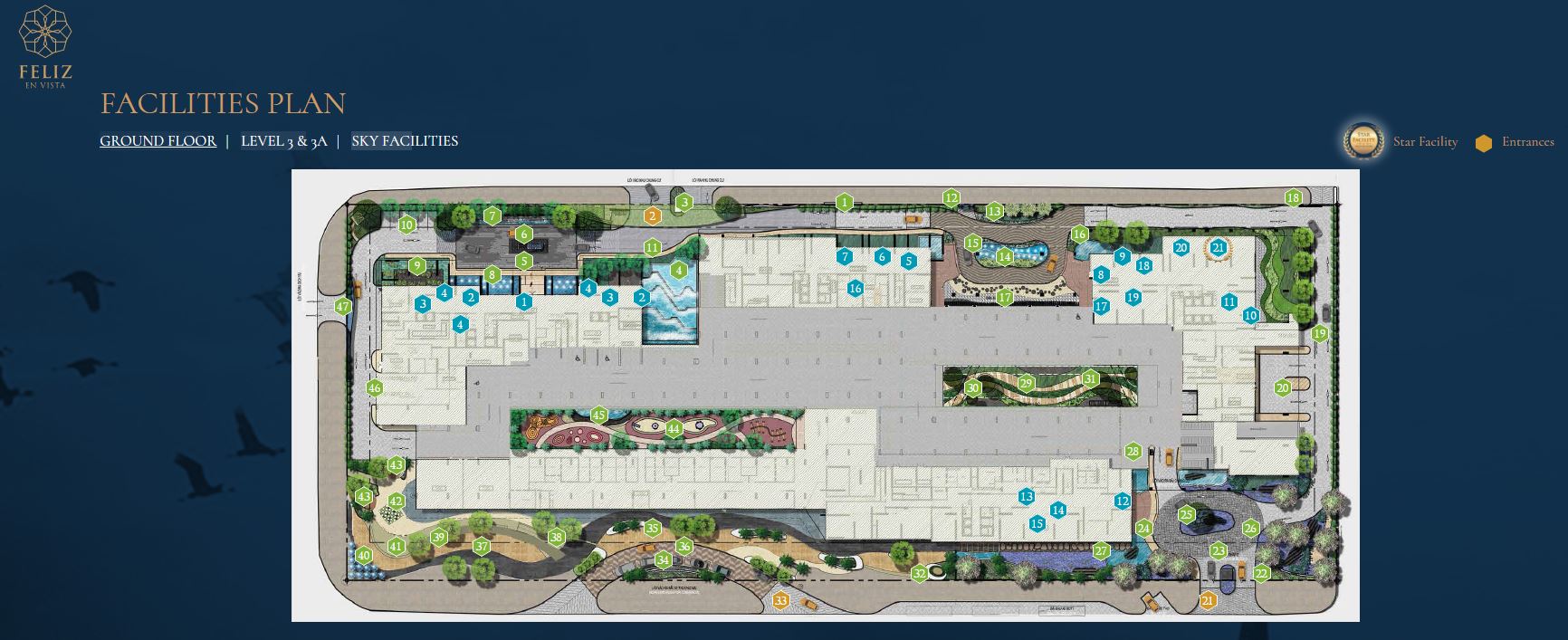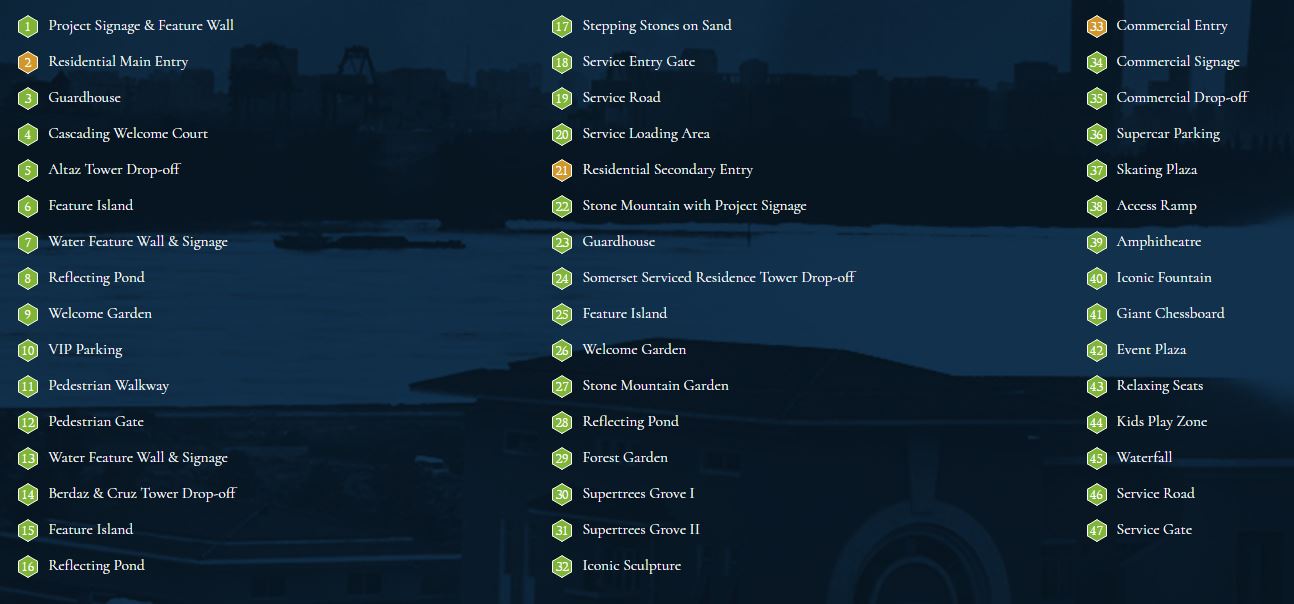 Level 3 & 3A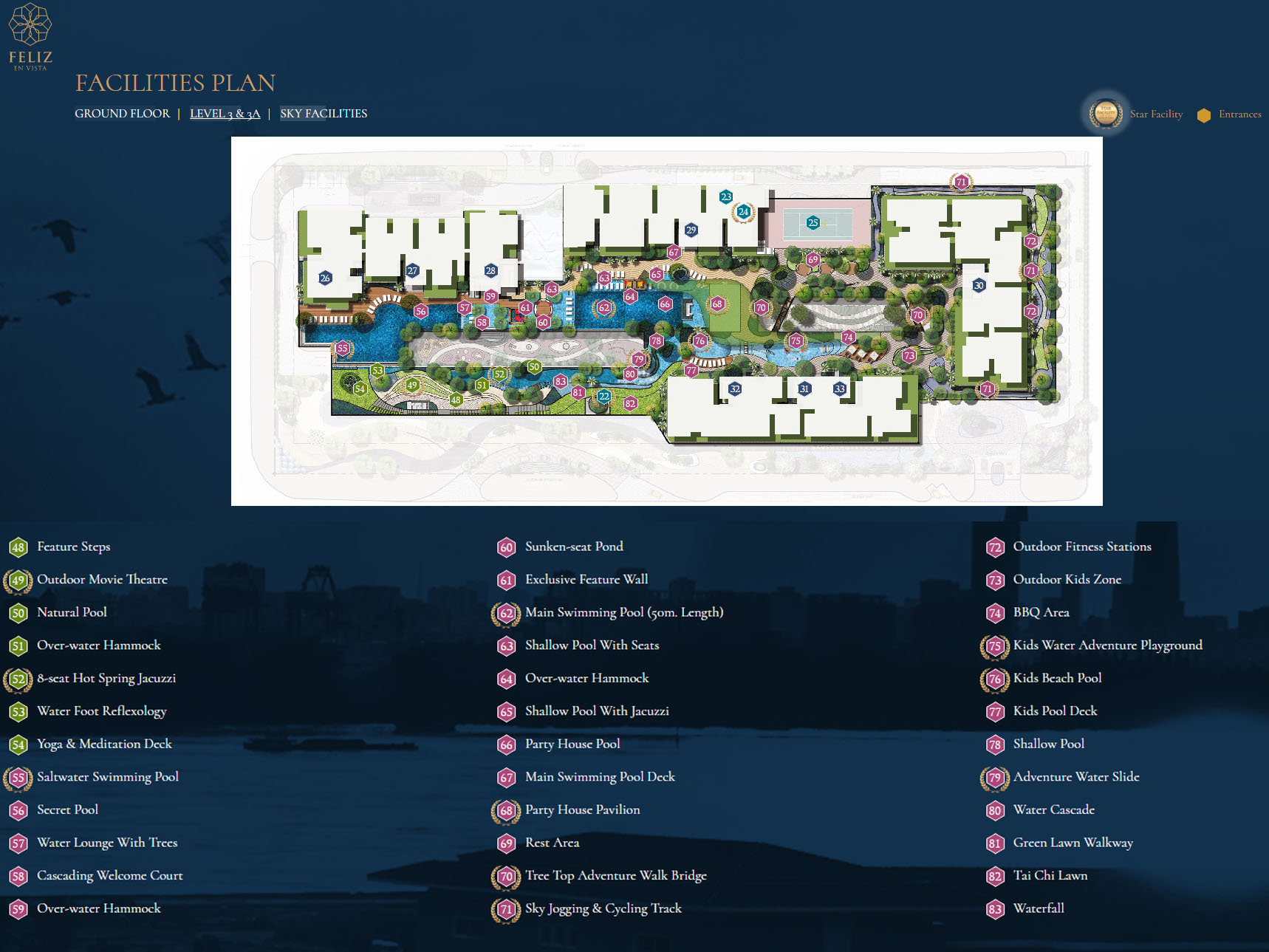 Level Sky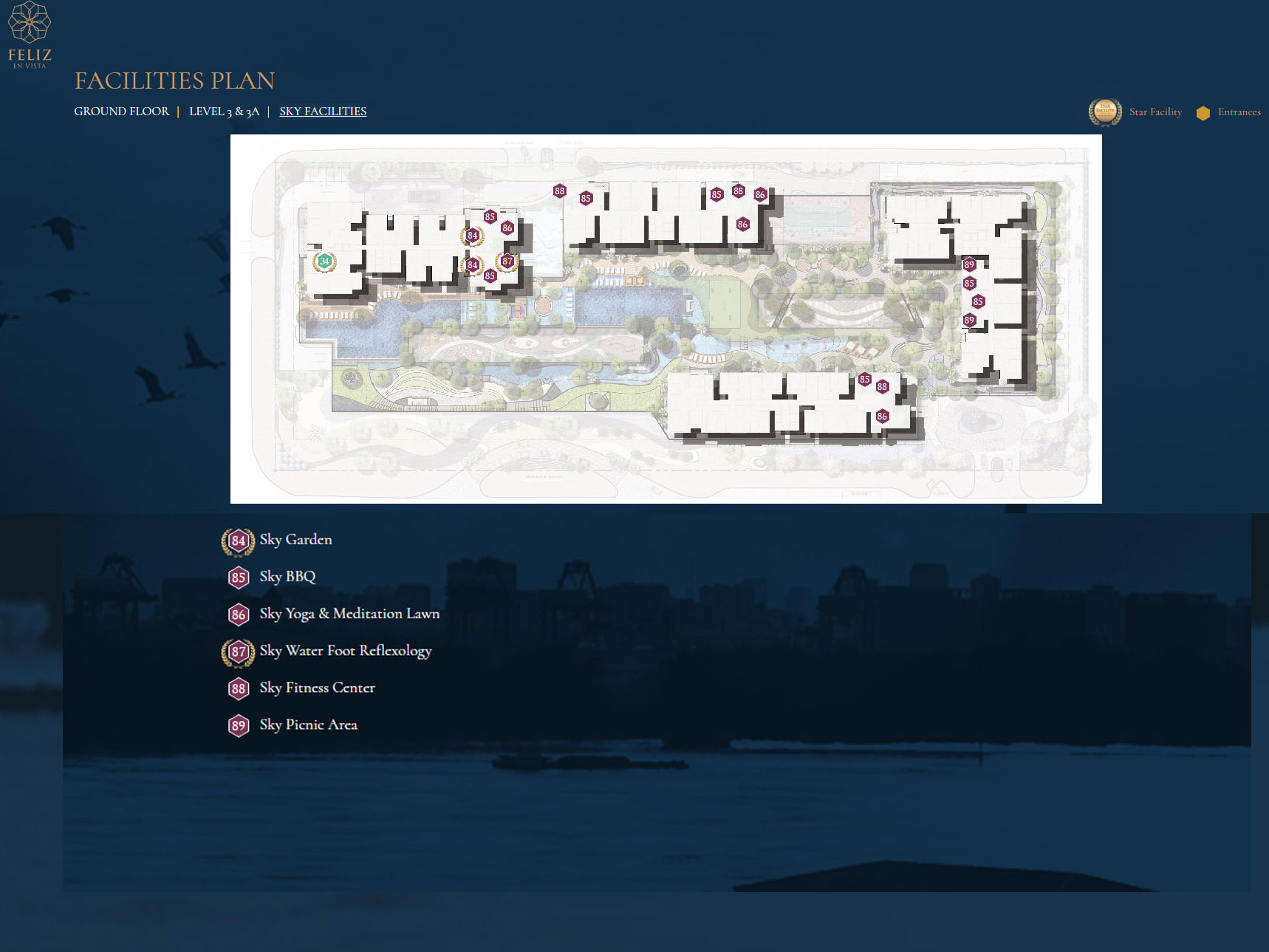 Feliz en Vista Facilities
An architectural masterpiece
Feliz en Vista's concept speaks of the multifaceted lifestyle that is offered towards its residents, where city folks can find respite without leaving the comforts of the concrete jungle. The aim to weave various aspects of different lifestyles together is one that will allow residents to interlace leisure, professionalism and relaxation, all in one place.
Architectural Design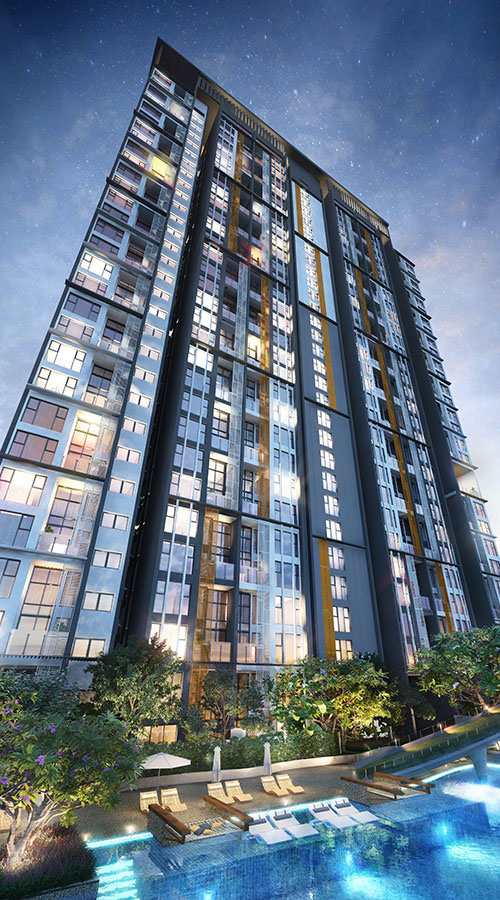 The presence of fabric inspiration is unmistakable in the very construction and architecture of Feliz en Vista itself.
Landscape Design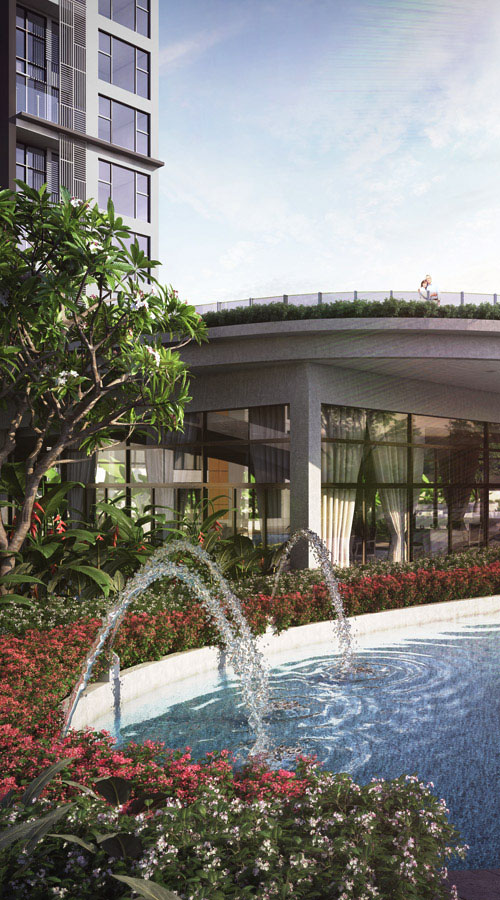 Largely inspired by the textile and garments industry that is Vietnam's own pride and stunning natural landscapes.
---
Crafting tomorrow's beauty. Threads of wholesome wellness.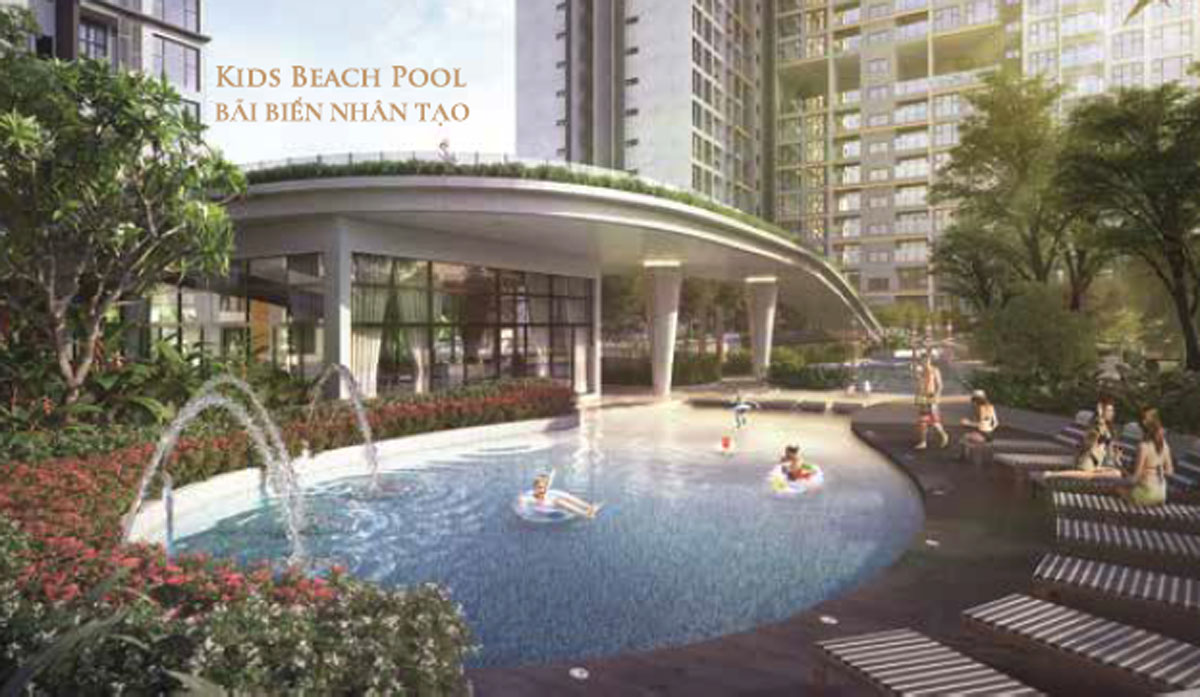 Leading the way to an invigorating journey for your well-being, the vast selection of facilities at Feliz en Vista aims to melt your stress away, and set the benchmark for a truly relaxing living experience. Home to a range of Star Facilities, including Outdoor Movie Theatre, Adventure Water Slide, Carpark Ratio and more, this development promises to leave you at ease when you return to your haven at the end of the day.
---
Weaving days active adventures.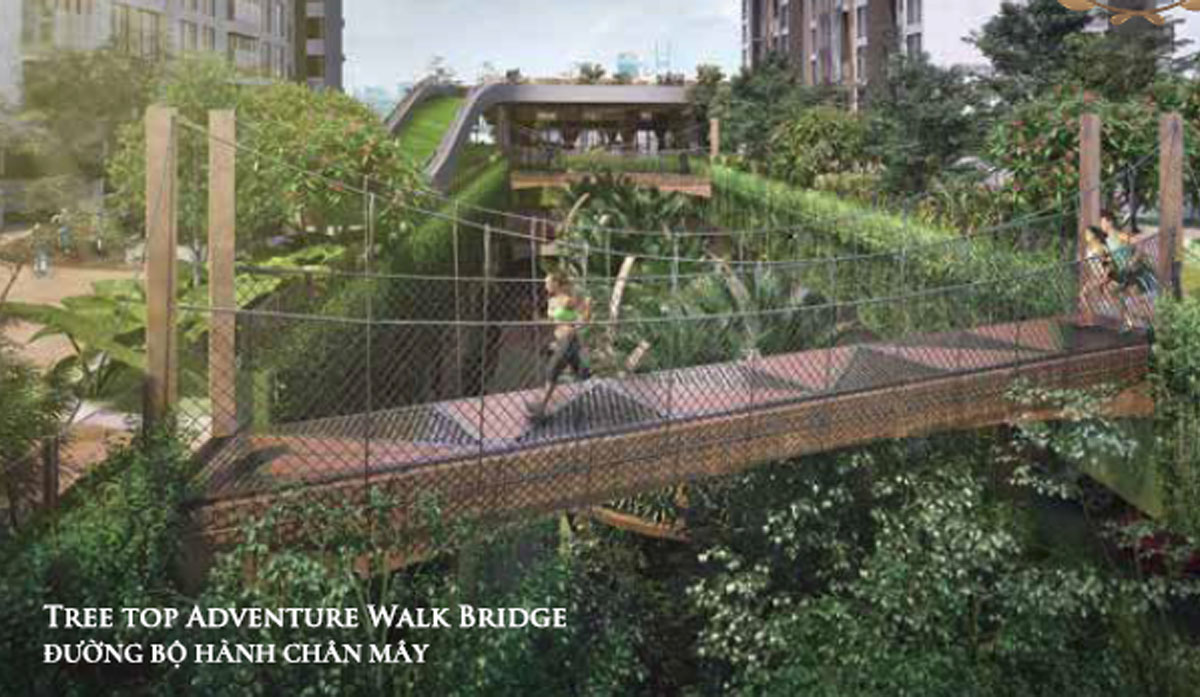 Feliz en Vista is ever ready to equip the adventure-seekers with activities and facilities that will hype you up for the day's action. Experience the Treetop Avanture Walk Bridge, and the Sky Jogging & Cycling Track firsthand with your loved ones, as you explore your surroundings.
---
Intertwined spaces of luxury.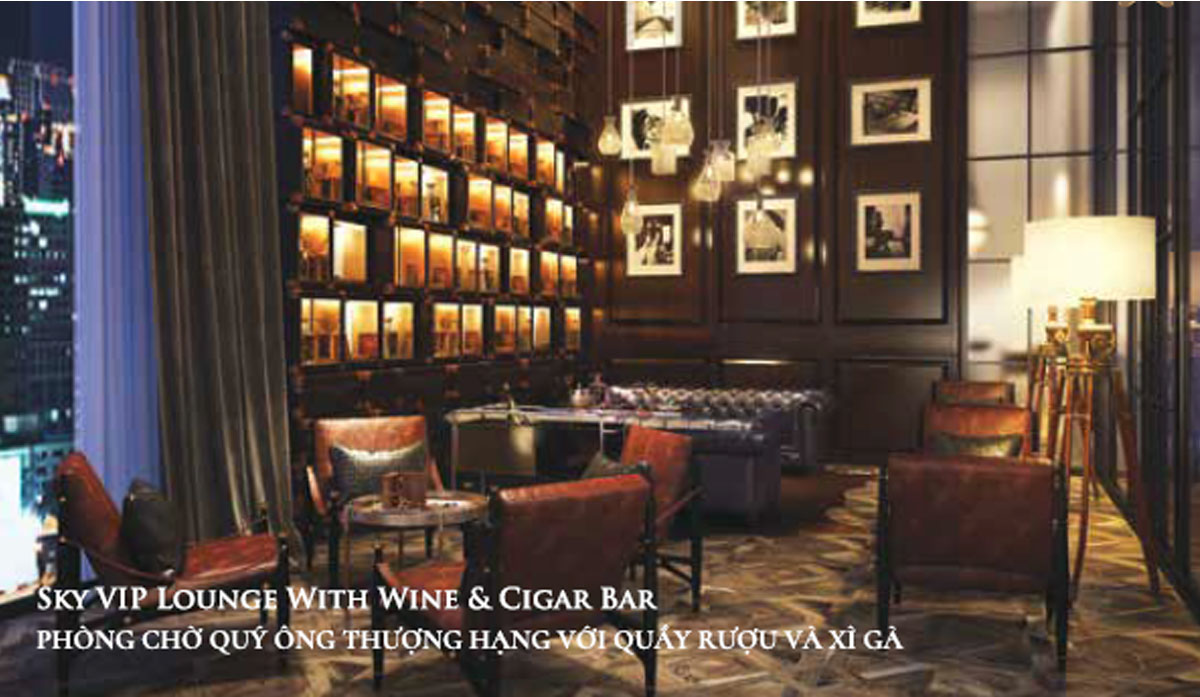 Distinguished lifestyle facilities are available here at Feliz en Vista, for the enjoyment of the elite who seek more esteemed entertainment channels. With the presence of a cigar bar and a wine lounge, you can indulge with a like-minded crowd amidst a cosy environment.
---
Surrounded by prosperity.
The main river located in the Southwest sector of the development indicates from a classical Feng Shui perspective, the abundance of financial and wealth opportunities for the future occupants of Feliz en Vista.en Vista.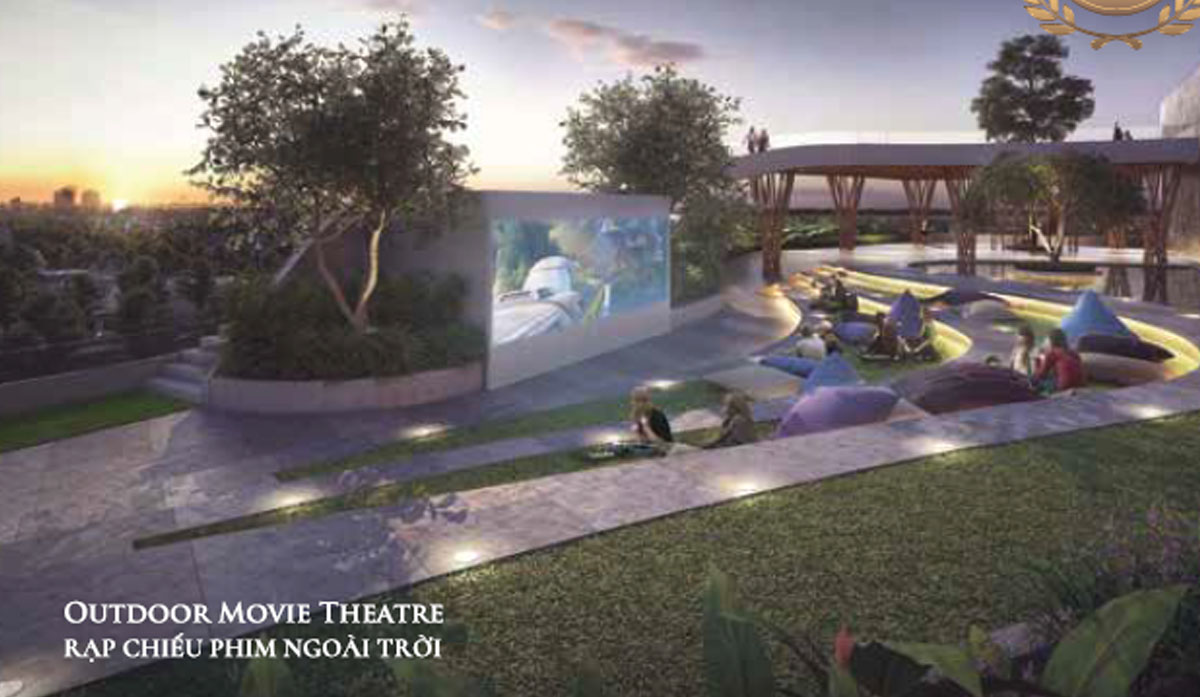 The Saigon river forms a special converging water formation at the Southwest of the development, manifesting occupants with enhanced wealth luck, but also empowering their ability to archive great fame and strong reputation, boding well for the residents of Feliz en Vista.
---